From THB 15,000
Real-estate website promotion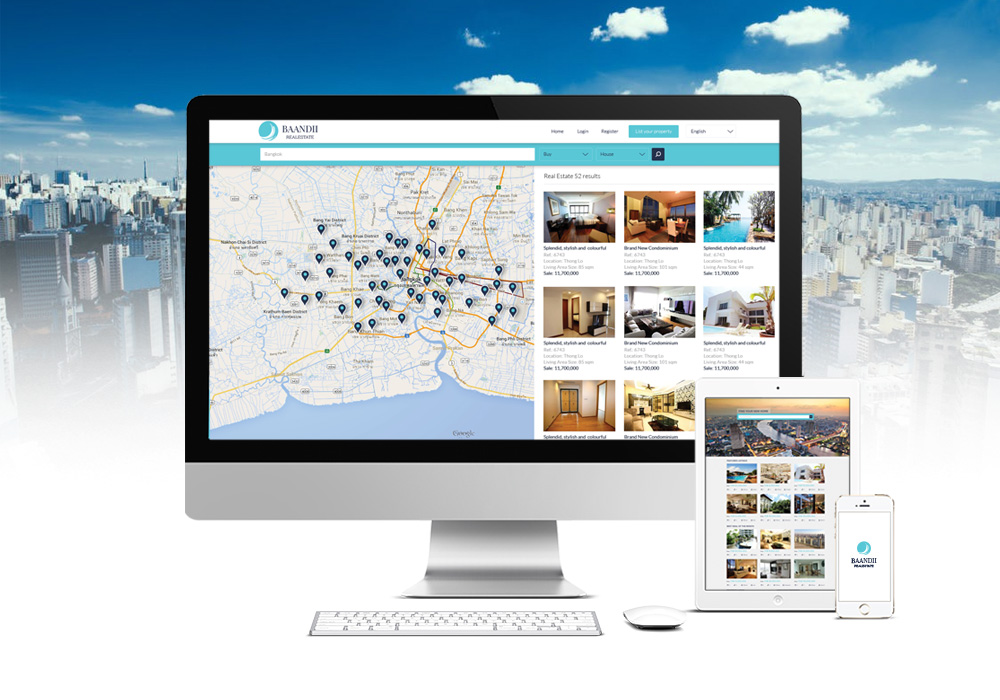 You can now get a full-featured real-estate website from only THB 15,000*. With this website, you can easily manage your property listings whether they are for sale or rent.

More information about exPub and the real estate module can be found here.

The promotion includes the following:
A complete website with property listings
Professional mobile-friendly design
1 GB Hosting
Top-level domain like .com., .biz., .info
Website features
Listing by property category
Listing for sale, for rent or both
Many templates to chose from
Google map
Multi-language support
List Hot Properties
List latest properties
List latest viewed properties by user
Set your own selling label on a price
2 price system
Link a property to a village or condo project to see all available units in the village or condo
Places of Interest - list places of interest and the system automatically calculate driving distance and time
Unlimited images on each property
The system automatically resizes images to the correct size for each uploaded picture. A real timesaver!
Sort images by "drag and drop"
Features and facilities are easy to add by checkboxes and they are sorted by type
Fully technical Search Engine Optimized (SEO)
Plus a lot more...and we are adding new features and improvements on a regular basis.
With the website you get:
Future upgrades
Free support
Lifetime warranty
Free training in our office

* Price ex VAT.