Up to 3 year financing available
Hosting-Group will finance your web or app project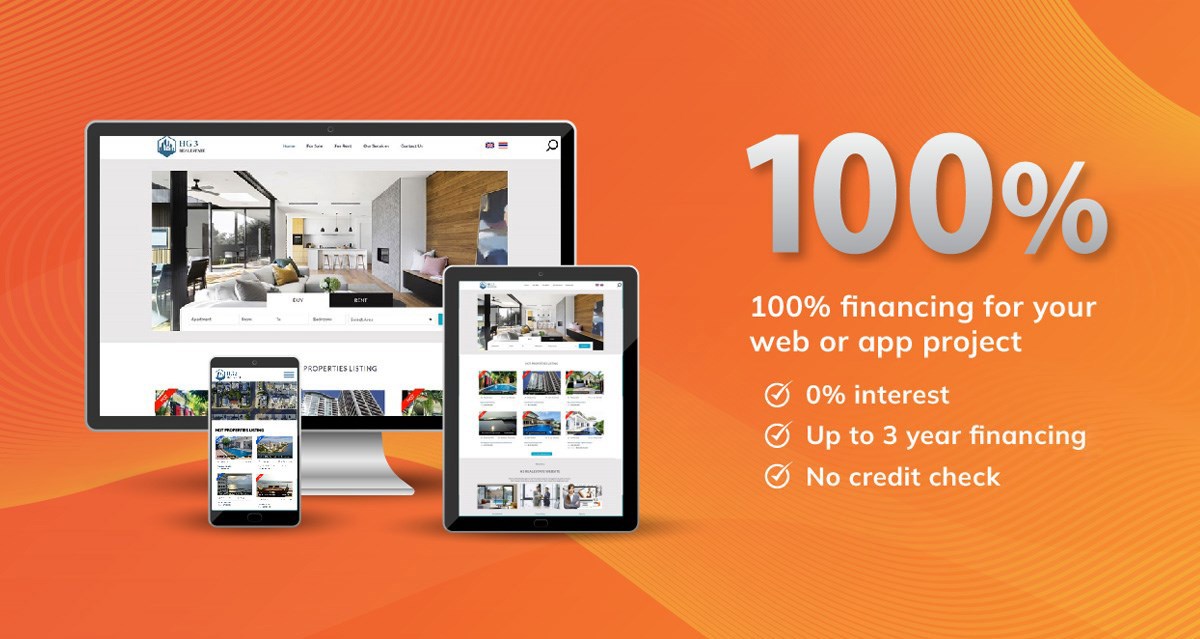 You now have a unique opportunity to build your dream project without having to cash out all at once. Hosting-Group will finance and develop your small or big project. We offer different options for you to choose from.
Websites developed in exPub CMS are delivered in our SaaS-based solution which is best suited if you have a low budget and are ok with a standard system. Through this system, you will take advantage of an existing solution with numerous options and templates to choose from. This is best suited for a standard information website, webshop, real estate agent website, and so on. A website in exPub is locked to our server and cannot be moved. The advantage of this is that the website is always up to date with the latest software version and always backed up. This is a hassle-free solution where your focus is to run the business and we make sure your website is always working as expected.
Custom-developed website
If your business is mainly based on the website or app, you need a custom website that is tailored to your exact requirements. And, you need the ownership of the application as it is a core part of your business. In this case, you need a system that is not depending on third-party plugins.
Hosting-Group will develop a system that is 100% in your control and your ownership where you do not depend on external providers, except for a few that can easily be replaced. Hosting-Group will develop the system for you using Microsft DotNet technology which means it is supported over a long time.
What financing do we offer?
We can do full financing of your project over 1, 2, or 3 years, depending on the size of the project. The financing is interest-free.
Prices in THB, USD in brackets.
| Project total | Finance period | Example monthly installments |
| --- | --- | --- |
| 20,000 - 50,000 (560 - 1,400) | 6 months | 40,000 = 6,666 (1,125 = 187) |
| 50,000 - 300,000 (1,400 - 8,440) | 1 year | 200,000 = 16,666 (5,627 = 469) |
| 300,000 - 2,000,000 (8,440 - 56,270) | 2 years | 1,000,000 = 41,666 (28,135 = 1,172) |
| 2,000,000 up (56,270 up) | 3 years | 2,000,000 = 55,555 (56,270 = 1,564) |
Note: The website will be hosted on one of our servers until full payment is made. You take full ownership of the website after full payment.