Get started today!
Do you have an idea for an app or website?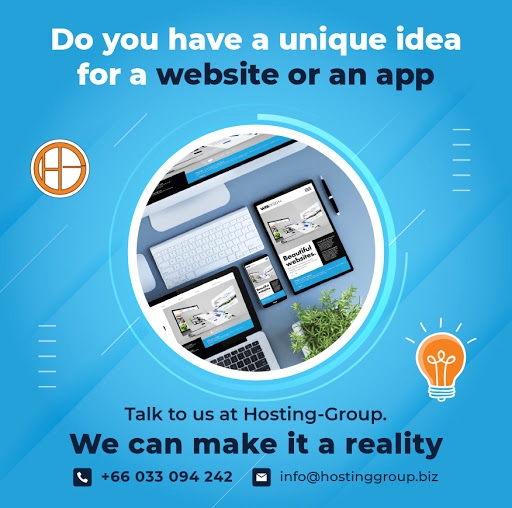 The team at Hosting-Group has helped many entrepreneurs and corporations get started with their projects for an online business. Before you get started and spend your hard-earned money, it is important to get a second opinion on the viability of your project, both in regard to technical challenges and the market. We at Hosting-Group have experience in both, but our strength is the technical part of an online project and can help you assess your project and give our best recommendations.
A written plan and preferably a schematic presentation of your project is an advantage, but we can help you with this as well. We have long experience in breaking down a project into individual deliverables.
Overview of the process to take your project online:
Initial meeting to discuss the overview of the project.
Give a rough estimate of time and cost in order to identify if it is within your budget.
If you decide to proceed, we will make a preliminary project where we create a wireframe and flowchart of the project.
Based on the wireframe, we will in detail describe the project and the cost of each feature and give you a total estimate for completing the project as described.
We will give you a timeframe for the delivery.
Design a mockup of the complete project.
Develop the application.
Testing and adjustments.
Implementation and final delivery.
After completion, we enter the production phase where we are available with full support.
We treat your ideas and the information we get from you with 100% confidentiality.
Contact Hosting-Group today to set up a meeting. This can be an online meeting or a meeting in our office. You can contact us on +66 2 107 2950 or email info@hostinggroup.biz.